CBD Patches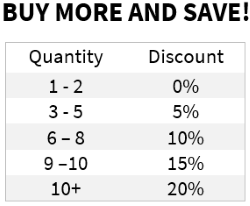 Buy lab-tested CBD Patches online securely in Canada
Convenient mail-order delivery
Free shipping over $95!
**We are currently developing our CBD Patches line. In the meantime, you may find our tinctures suitable for topical use**
CBD or cannabidiol is an active ingredient in cannabis. It is the second most prevalent of these active ingredients in the plant. Unlike THC of the marijuana plant, CBD does not cause the high typically associated with marijuana use. CBD has been shown to provide a variety of health benefits and treatments of certain ailments. CBD provides a natural alternative to many types of pharmaceuticals without the side effects often associated with them.
Health Benefits of CBD
CBD has been shown to have benefits for many health issues. One such illness is epilepsy. There are several types of childhood epilepsy that have devastating effects on the children who have these diseases. Specific epileptic syndromes, such as Dravet syndrome and Lennox-Gastaut syndrome, often do not respond to the antiseizure medications usually prescribed for other epileptic syndromes. However, research has shown strong evidence that CBD is effective in treating these illnesses. It has bee reported to significantly decrease, or even stop seizures in these children.
CBD has also been used for anxiety treatment. Studies have shown that it can help ease many of the symptoms of this ailment and minimize the effects of panic attacks. CBD is also beneficial in aiding in the treatment of insomnia. Not only does CBD help people fall asleep, it also helps them stay asleep throughout the night.
CBD has also been shown to provide effective treatment for various types of chronic pain. CBD applied directly to the skin was shown to reduce pain and inflammation due to arthritis. Studies have shown that CBD inhibits tow of the most difficult to treat types of chronic pain, inflammatory and neuropathic pain.
How to Get CBD
CBD is offered in many different forms. It can be found in the marijuana plant along with THC and can be smoked. However, CBD can also be purchased without the THC in various forms. There are tinctures and oils that can be purchased with concentrated amounts of CBD. There are also CBD transdermal cream, CBD transdermal gel pen, and other products that can provide CBD for patients. CBD patches are also a way to get CBD treatments.
What are CBD Patches?
CBD patches are a specific type of delivery system for patients to receive CBD. Like any transdermal patch, the CBD transdermal patch is an adhesive patch that contains specific amounts of CBD. The benefits of using a CBD patch is that patients can receive a specific amount of CBD delivered directly through the skin. These patches provide a time-release delivery system of the CBD. This means that the specific amount of CBD will be absorbed through the skin slowly throughout the day. This ensures patients are able to get the treatment they need without continuously taking the CBD at regular intervals throughout the day. The CBD patch also provides a steadier level of CBD for the patient to provide a more effective treatment.
CBD Patch anxiety
Anxiety is an issue many people face. The anxiety can be debilitating and can often prevent people from enjoying many activities of daily life. CBD patch anxiety treatments provide a method for those who suffer from anxiety to get the medication they need to keep their symptoms at bay. Patients can buy CBD patch and place it on their skin at the beginning of the day. This will provide the treatment they need throughout the day so that they can function normally without feeling the anxiety or panic attacks that cause them difficulties.
CBD Patch Back Pain
The CBD patch back pain may also provide many benefits for those that suffer chronic back pain. There are many types of back pain that may prevent people from moving or performing many of the tasks they need to live. For many of these people, the only option to ease this pain is to take prescribe pain medications. These medications come with a plethora of side effects that can often make it difficult to do many of the things they may enjoy. These medications also come with the potential of addiction that can create further complications for back pain sufferers. A CBD oil patch provides an alternative to addictive pain medications. The CBD skin patch is placed directly over the area where pain is most felt. This provides a slow release of the CBD throughout the day to minimize inflammation and pain.
CBD Patch Fibromyalgia
Fibromyalgia is a chronic condition that causes neuropathic pain in those suffering from this disease. CBD has been shown to greatly help those with this type of pain. This also includes those who suffer from diabetic neuropathy. A cannabidiol CBD patch provides long-lasting relief for this often-continuous pain. Since this pain is often constant and debilitation, the transdermal CBD patch is the best way to provide relief all day long. For some patients, adding a CBD transdermal pen to their transdermal CBD treatment will provide additional relief throughout the day. For those suffering with neuropathic pain, there can often be spikes in the pain. The transdermal CBD provides steady treatment while the pen can be used to provide immediate relief in addition to the patch.
Is the CBD Patch Safe?
Unlike a variety of prescribed medications, there are very few CBD patch side effects. The most common side effects associated with CBD are nausea, fatigue, irritability, and dry mouth. However, with the CBD patch, the CBD is distributed through the body at a much slower rate which minimizes these side effects. CBD has also been shown to slow down the liver's ability to break down certain other medications. This is not a problem for those who stop taking prescribed medications for CBD. However, for medications that treat high blood pressure or other conditions that CBD does not treat, there may be some interactions, similar to using these medications with grapefruit. It is important to discuss all medications and treatments with the patient's primary care provider.
Is the CBD Patch Legal?
There are many people who wonder is the CBD patch legal. In the U.S., CBD made from hemp is legal everywhere. However, the more potent CBD from the marijuana plant may be a little more complicated, depending on the state. In Canada, as long as it is purchased from a licensed provider, the CBD patch is legal.
Where Buy CBD Patch Online?
There are many websites that provide a variety of methods to buy the CBD patch online. The 10mg CBD patch is the best CBD patch to start with and are offered at most online retailers. There are also websites that provide the CBD patch wholesale. This allows customers to purchase large amounts of the CBD topical patch at lower prices. Customers can also search for CBD patch near me to find local stores that have them available. Many of these stores may also offer a CBD patch sale to allow customers to try the patch at a discounted rate.
A little research online can provide a variety of resources to help those interested in CBD and CBD patches, determine if this option is right for them. If finding a CBD patch in the area is difficult, but the CBD oil is available, there are methods on how make CBD patch. This is often done by adding the medication to an adhesive patch, such as a bandage. These patches are revolutionizing the medical industry and providing a method for people to treat a lot of issues without many of the problems associated with prescription medication. However, it is important to discuss any changes with a primary care physician to avoid interactions with needed medications.
References

https://en.wikipedia.org/wiki/Transdermal_patch

https://www.green-flower.com/articles/878/cannabis-patches
https://apollocannabis.ca/2018/12/18/is-cbd-oil-legal-in-canada/
Find CBD Patches Across Canada
Find CBD Patches in Ontario
Find CBD Patches in Toronto, Ottawa, Hamilton, London, Mississauga, Brampton, Kitchener, Windsor, Sudbury, Oshawa, Barrie, Waterloo, Kingston, Thunder Bay, Vaughan, Guelph, Markham, Oakville, Cambridge, Richmond Hill, Burlington, St. Catharines, Sarnia, Brantford, Chatham-Kent, North Bay, Whitby, Peterborough, Sault Ste. Marie, Newmarket, Kawartha Lakes, Niagara Falls, Timmins, Milton, Pickering, Halton Hills, New Tecumseth, Cornwall, Ajax, Orillia, Woodstock, Caledon, Welland, Orangeville, Collingwood, Belleville, Stratford, Georgina, Bowmanville, Saugeen Shores, Aurora, Saint Thomas, Quinte West, Brockville, Huntsville and everywhere else in Ontario!
Find CBD Patches in Alberta
Find CBD Patches in Calgary, Edmonton, Red Deer, Lethbridge, Grande Prairie, Sherwood Park, Fort McMurray, Medicine Hat, Airdrie, St. Albert, Spruce Grove, Redwood Meadows, Okotoks, Leduc and everywhere else in Alberta!
Find CBD Patches in British Columbia
Find CBD Patches in Vancouver, Surrey, Kelowna, Victoria, Burnaby, Prince George, Coquitlam, Richmond, Abbotsford, Chilliwack, Kamloops, Nanaimo, Langley Township, Courtenay, North Vancouver, Duncan, Colwood, Penticton, New Westminster, Vernon, Langley, Campbell River, Fort Saint John, Delta, Terrace and everywhere else in British Columbia!
Find CBD Patches in Quebec
Find CBD Patches in Montreal, Quebec City, Gatineau, Laval, Longueuil, Sherbrooke, Vaudreuil-Dorion, Levis, Saint-Jerome, Pointe-Claire and everywhere else in Quebec!
Find CBD Patches in Nova Scotia
Find CBD Patches in Halifax, Dartmouth, Sydney, Truro, Bedford, Kentville, Glace Bay, Lower Sackville and everywhere else in Nova Scotia!
Find CBD Patches in Manitoba
Find CBD Patches in Winnipeg, Brandon and everywhere else in Manitoba!
Find CBD Patches in Saskatchewan
Find CBD Patches in Regina, Saskatoon, Prince Albert, Moose Jaw, Lloydminster and everywhere else in Saskatchewan!
Find CBD Patches in New Brunswick
Find CBD Patches in Moncton, Fredericton, Saint John, Miramichi, Bathurst and everywhere else in New Brunswick!
Find CBD Patches in Newfoundland and Labrador
Find CBD Patches in St. John's, Corner Brook, Paradise and everywhere else in Newfoundland and Labrador!
Find CBD Patches in Prince Edward Island
Find CBD Patches in Charlottetown, Summerside and everywhere else in Prince Edward Island!
Find CBD Patches in Northwest Territories
Find CBD Patches in Yellowknife and everywhere else in Northwest Territories!
Find CBD Patches in Yukon
Find CBD Patches in Whitehorse and everywhere else in Yukon!
Find CBD Patches in Nunavut