Cannabis Oil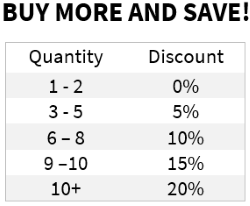 Order Lab-Tested Cannabis Oil Products from Canada's Premier Cannabis Oil Dispensary.
Lab-tested for guaranteed potency. Guaranteed delivery with tracking number provided.
Quantity discounts and free shipping available!
Get The Purest Cannabis Oil Online in Canada.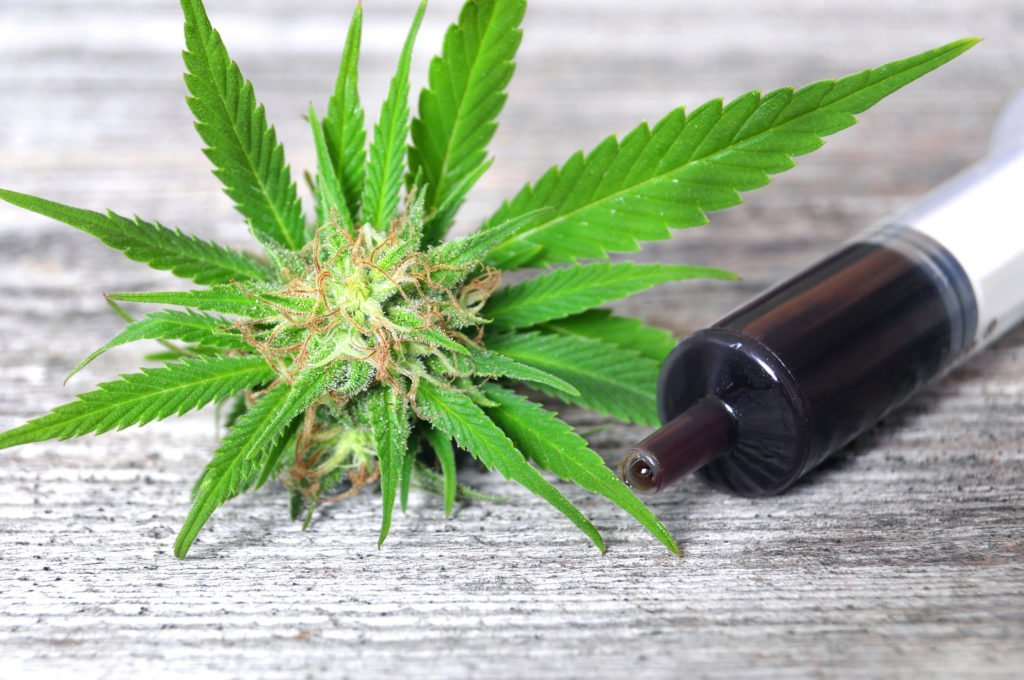 Order Lab-Tested Cannabis Oil Products from Canada's Premier Cannabis Oil Dispensary.
When you need medical-grade Cannabis oil, you should choose a supplier who guarantees potency and provides trackable orders.
We provide Cannabis oil throughout Canada.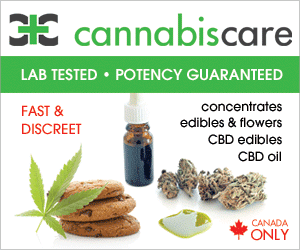 What is Cannabis Oil?
Cannabis oil is the concentrated and distilled form of marijuana leaves. It is a form of cannabis extract and is produced to maximize the concentration and delivery of cannabinoids, most commonly THC and CBD.
What Forms Do Cannabis Oil Come In?
Cannabis Oil Extracts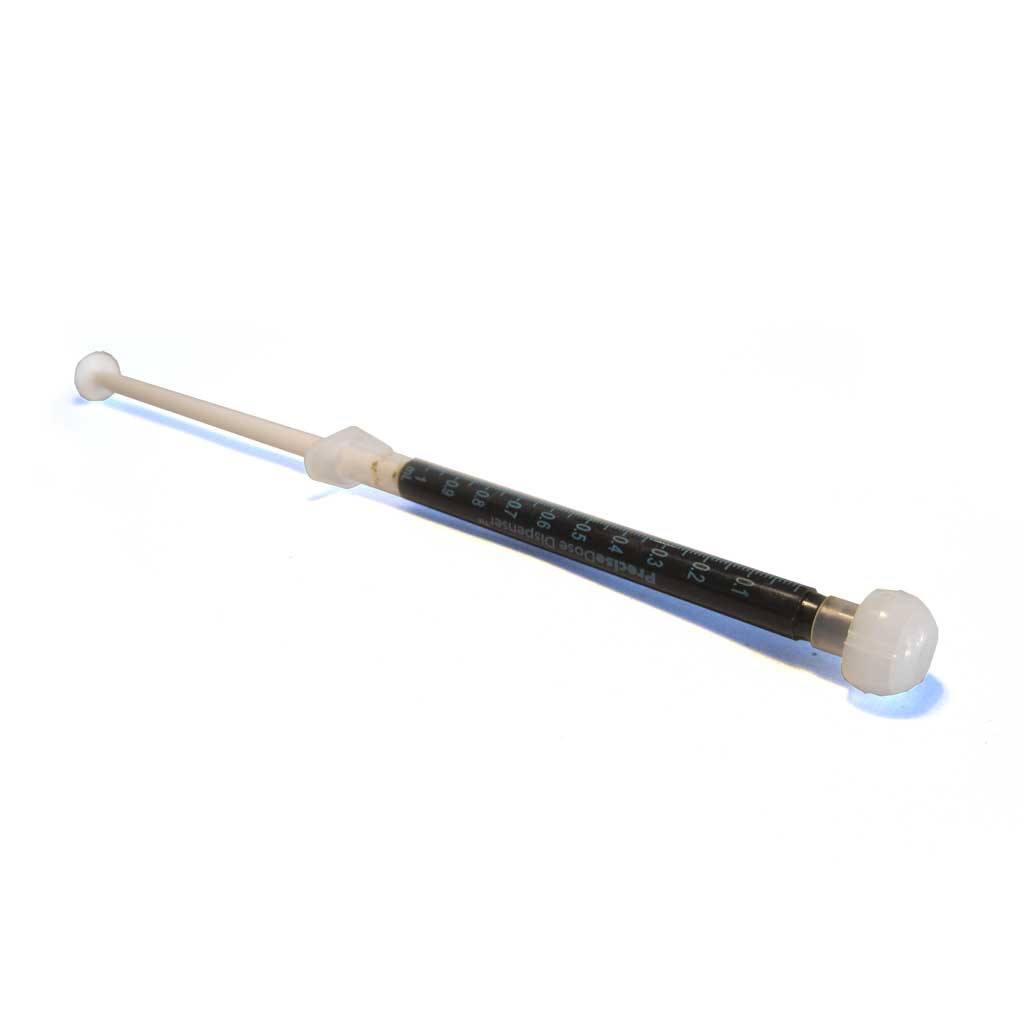 Cannabis oil extracts, such as THC Oil and Cherry Oil, are a prevalent means of delivering cannabis oil. These extracts may be vaped, taken sublingually, or added to infused oils or edibles.
Cannabis Oil Pills & Capsules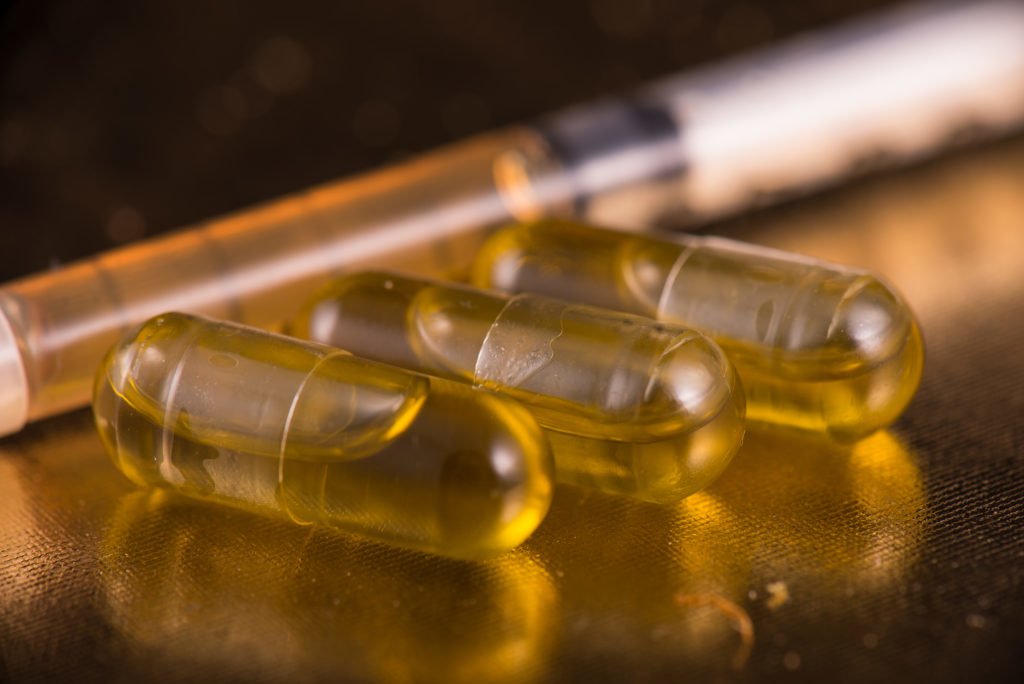 Cannabis oil may also come in pill form. Cannabis pills and capsules are often a great way to deliver the famous therapeutic cannabinoid CBD.
Cannabis-Infused Oil Tinctures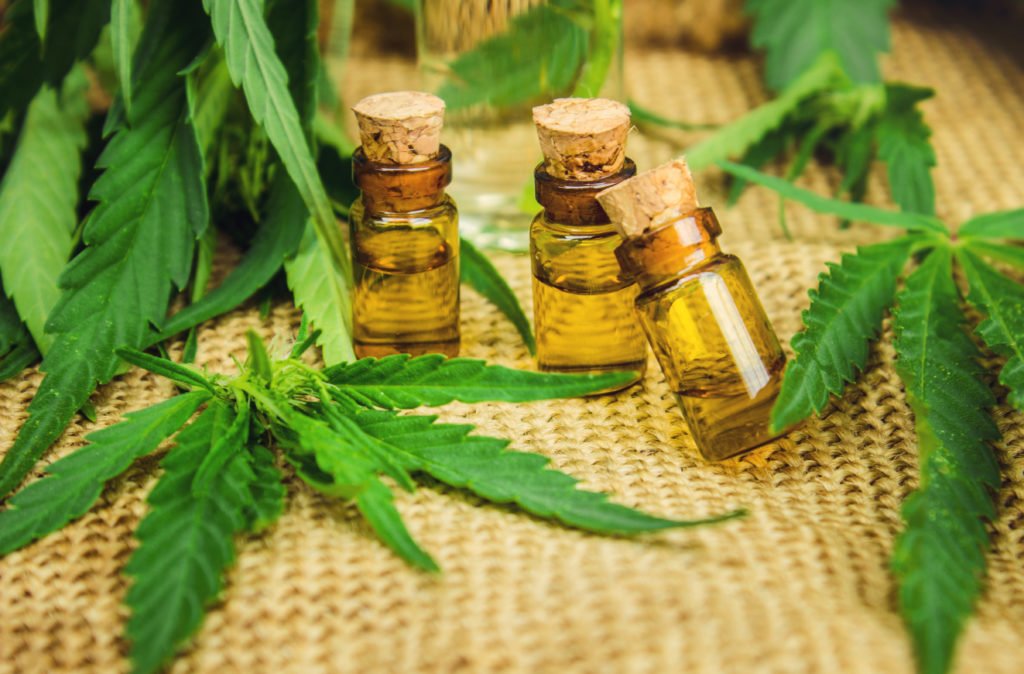 Cannabis-infused oil is a prevalent method of taking cannabis & CBD oils. THC and CBD are used in conjunction with a carrier oil to produce easily absorbed cannabis extracts. Carrier oil is used to formulate cannabis extracts and isolate emulsions. A popular carrier oil is MCT oil, which has many benefits of its own.
Cannabis-infused oil is a versatile medium, as it can be used in several ways, such as an addition to salad dressings, in baked goods, or just sautéing vegetables.
Cannabis Oil With Essential Oils
Additionally, cannabis oil extracts may be used in conjunction with other oil products, such as essential oils. Many people may be already familiar with essential oils but not yet aware that they can use cannabis extracts to augment their collection.
These can then be applied dermally or, assuming the essential oil is edible, used in the same way other edible extracts would be.
CBD Oil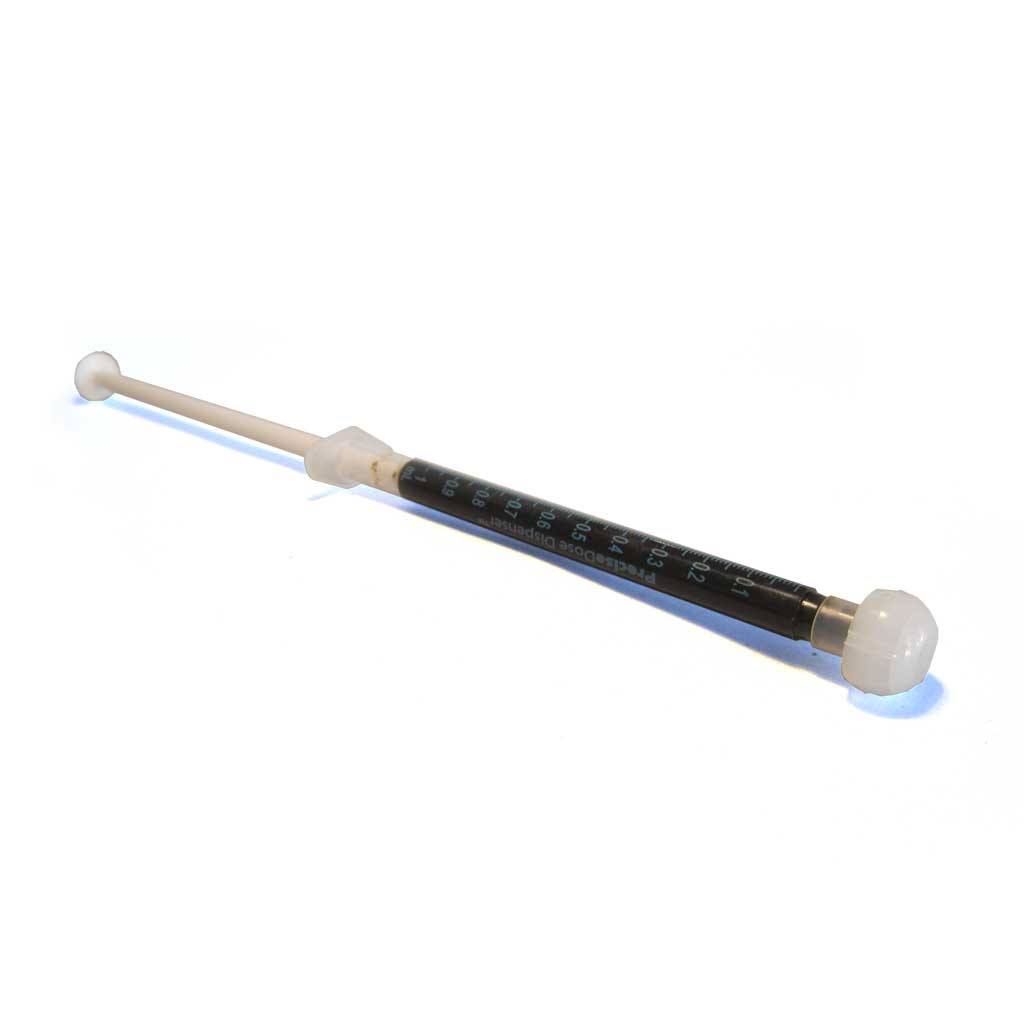 CBD Oil is one of the most popular forms of cannabis oil extracts. CBD oil products have become very popular recently. There is a growing market out there for many types of CBD oil product, which allow its users to enjoy the medicinal benefits of CBD.
What Are The Medical & Therapeutic Effects & Benefits Of Consuming Cannabis Oil?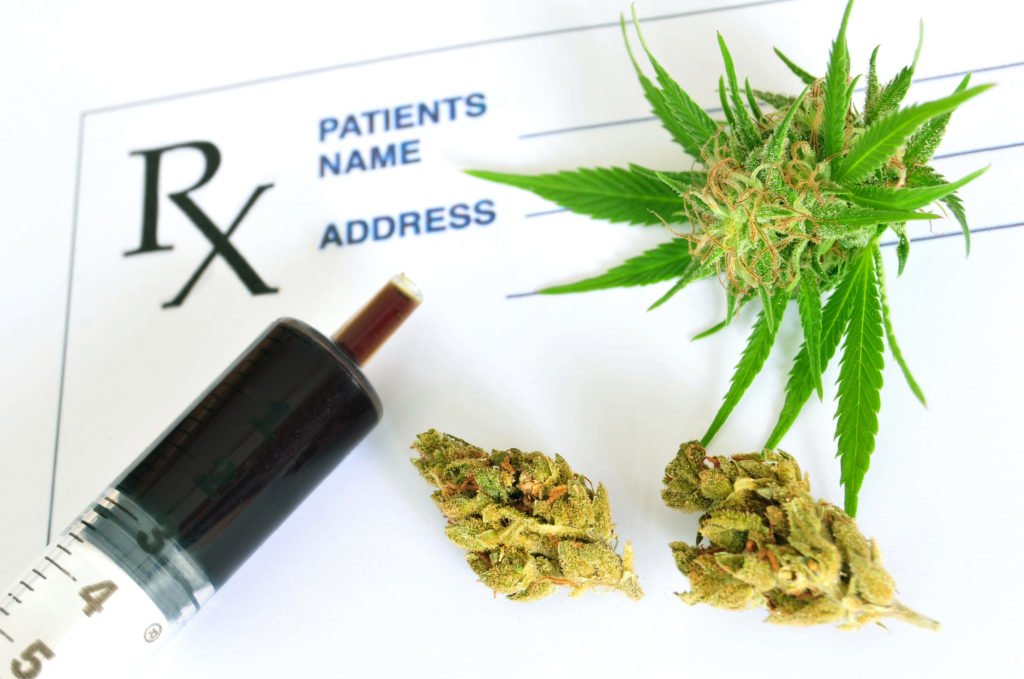 Cannabis oil is most well known for its medicinal purposes. Many people report positive results from the long-term use of cannabinoid products. More and more applications for plant Cannabis sativa are being discovered in addition to the traditional methods.
People can use cannabis oil and CBD oil to treat a variety of symptoms and conditions.
Cannabis Oil May Be Beneficial To Cancer Patients
While CBD is the "darling" cannabinoid, THC is medically promising as well. Recent studies have shown that THC and other cannabinoids can slow or caused the death of certain types of cancer cells. Cancer cells may have a slower rate of growth where cannabinoids are present. Studying the effects of cannabinoids on cancer cells has produced some exciting findings. There is increasing interest in studies done on cancer cells in animals with cannabinoids in their systems.
Cannabis & CBD Oil Helps Reduce The Effects Of Epilepsy
Similarly, medical marijuana oil extracts are being used increasingly to treat many forms of epilepsy. Medical marijuana can be highly useful in suppressing the side effects that stem from many kinds of epilepsy. Many different types of epilepsy can benefit from the use of medical marijuana. In particular, CBD appears to be a beneficial cannabinoid.
Cannabinoid Oil May Reduce The Symptoms of Dravet Syndrome
Cannabinoids have been shown to reduce the symptoms of Dravet Syndrome. The use of cannabinoid products can noticeably reduce the symptoms of Dravet Syndrome.
There are many other conditions that cannabis and CBD oil may benefit.
The positive effects of long-term cannabis use have yet to be clinically studied.
How Do The Effects Of Cannabis Oil Compare To Other Means Of Consuming Cannabis & CBD?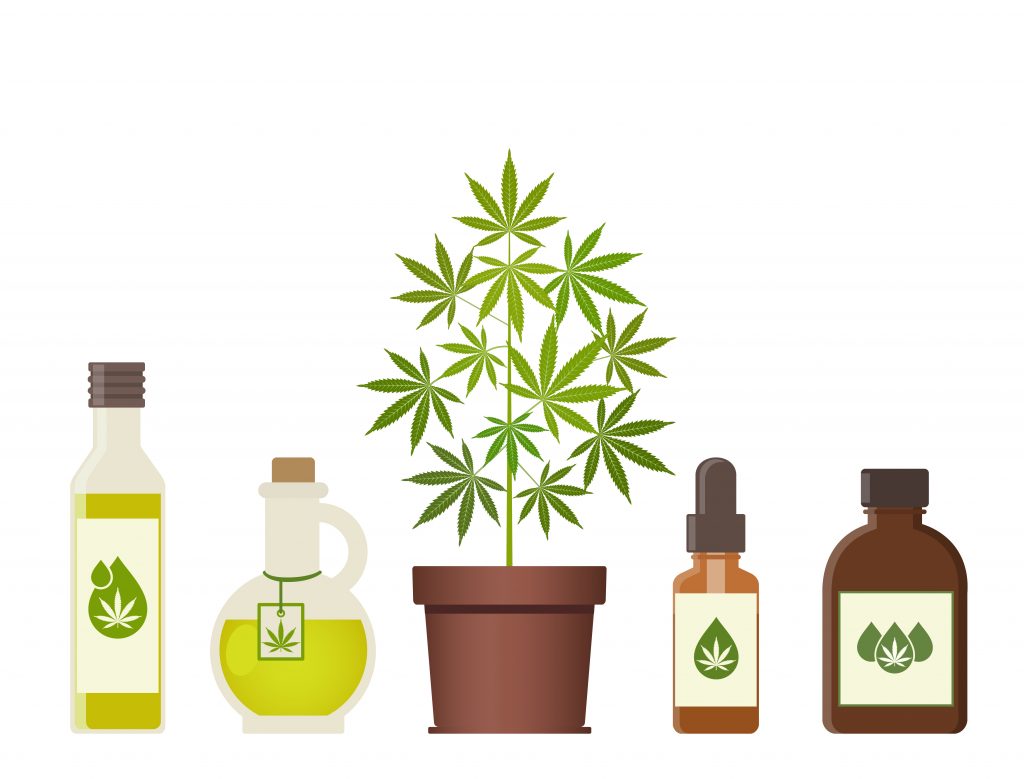 Cannabis oil is more concentrated than other forms of cannabis. This means that it's easier to get a higher dose without subjecting oneself self to potential impurities.
Cannabis oil can be vaped or dabbed – both much more desirable than smoking. It can also be taken orally, sublingually (under the tongue), or added to edibles.
Are Cannabis Oil And CBD Oil The Same Thing?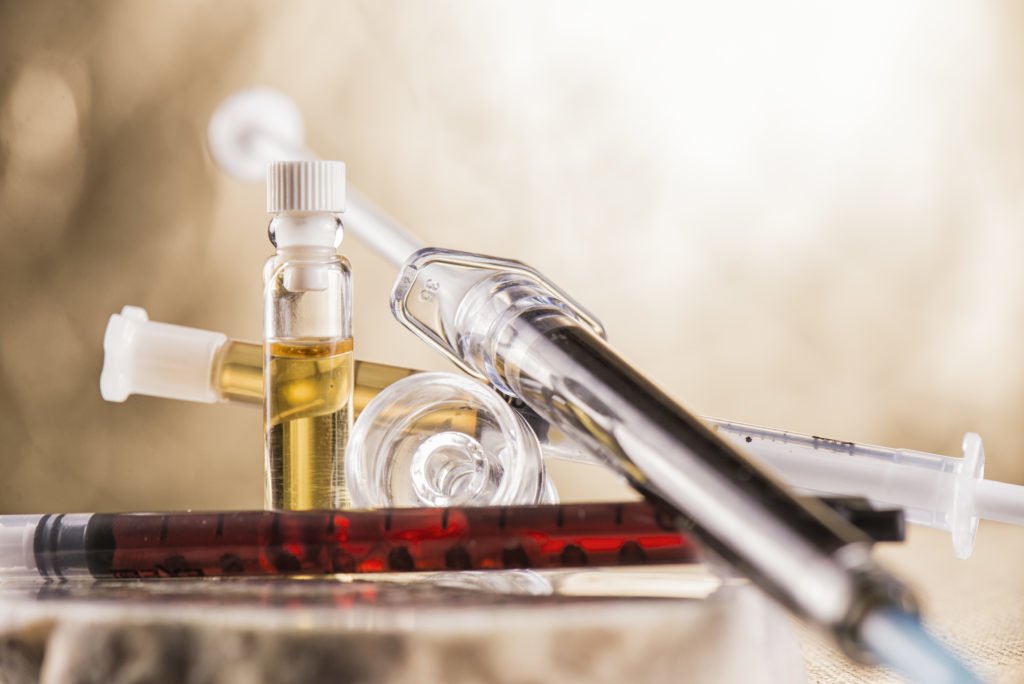 Sort of – CBD is indeed a form of cannabinoid oil. And CBD does sometimes come from cannabis plants, which are bred specifically to maximize their output of CBD. However, CBD also comes from industrial hemp, which is not classified as cannabis since it contains no THC.
This means that CBD oil is a form of cannabis oil. But not all cannabis oils are CBD oil. Most contain THC.
When people talk about cannabis oil, weed oil, honey oil, etc., most of the time, they are talking about THC oil – the kind of that gets you high.
When people are looking for CBD oil, they call it just that: CBD oil.
Therefore, if you are looking for THC effects, cannabis oil is a safe bet. If you are looking for non-psychoactive CBD oil, make sure it's called CBD oil.
When Consumed Via Edibles, Cannabis Oil Affects The Body Differently Than When Consumed Via The Lungs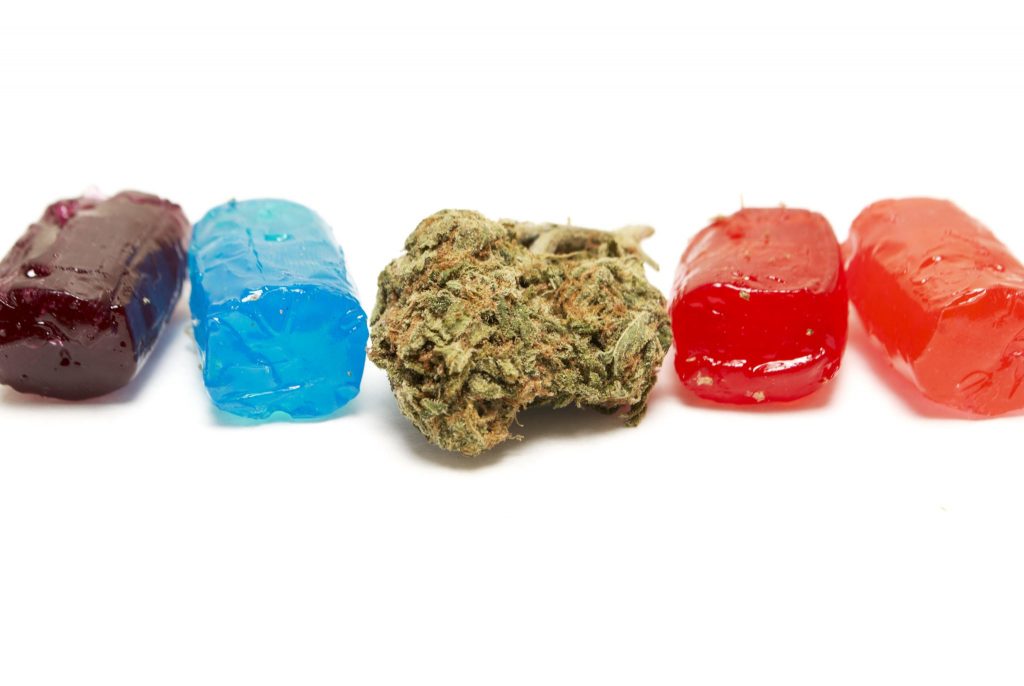 Edible cannabis oil generally lasts longer and has a more gradual onset than other methods of use. This allows you to have a single dose that will last throughout the day, rather than needing several every few hours.
The metabolic effects change because the cannabis is interacting with your digestive system rather than respiratory or otherwise.
This may help people increase their daily functioning compared to other delivery methods of this medication.
What Are The Active Ingredients In Cannabis Oil?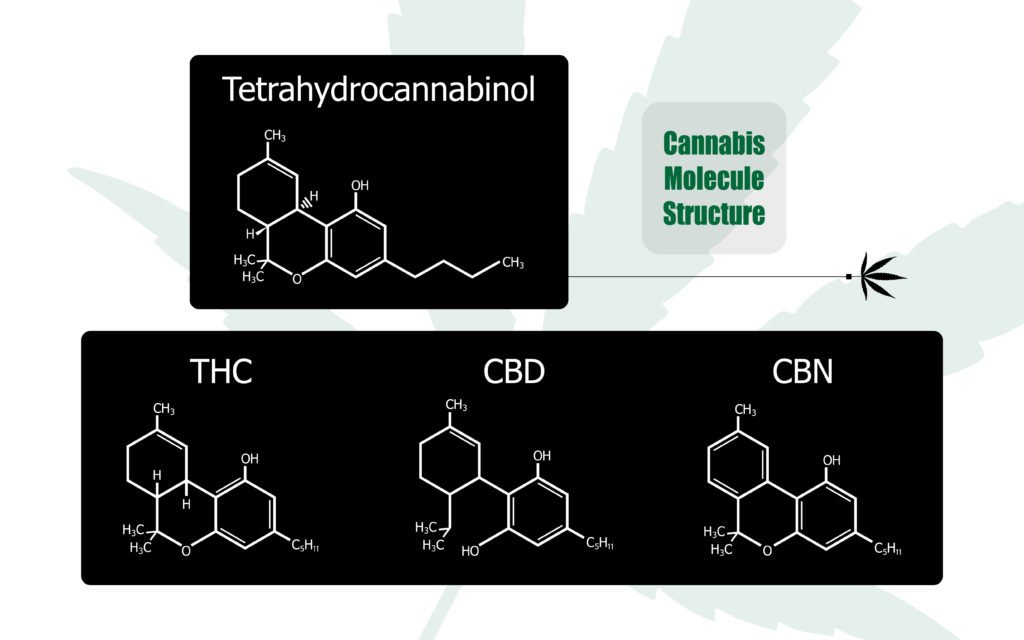 As with any cannabis product, the active ingredients in question are cannabinoids. There are two main cannabinoids associated with cannabis oil: THC and CBD. THC and CBD are both harvested from cannabis for their unique properties.
The cannabis plant is the source of THC and CBD. Cannabis plants are made up of many parts, and it is useful to familiarize yourself with the anatomy of the plant itself. One of the easiest ways to tell the difference between cannabis strains is the cannabis flowers. Cannabis flowers come in many varieties, but some are more useful than others.
Cannabis flowers have many uses. Cannabis plants have been bred and crossbred for hundreds of years to develop some impressive strains.
While both CBD and THC are cannabinoids, their effects are very different from one another.
What is the difference between THC and CBD? Will Cannabis Oil Get Me High?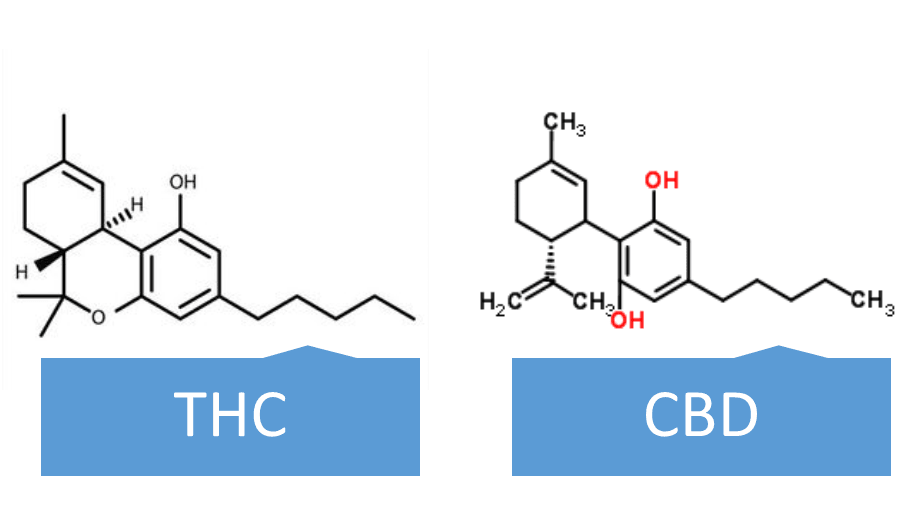 Cannabis Oil Gets You High – If It's THC Oil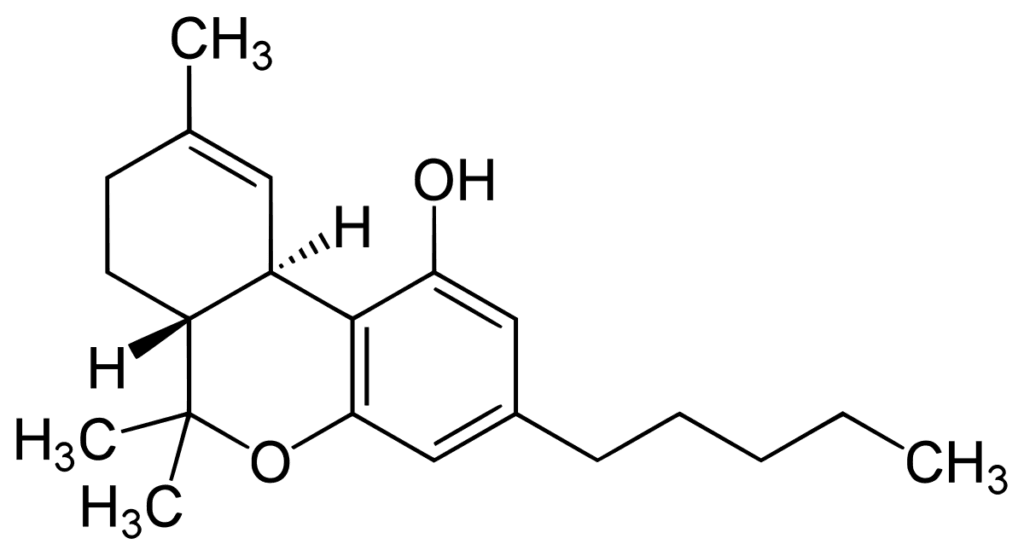 THC and CBD are both cannabinoids, but THC (tetrahydrocannabinol) is the cannabinoid that gets you high. It's what people associate cannabis/weed/marijuana with. It's commonly taken recreationally in addition to therapeutically, although it also has applications in pain management.
THC delivers a "buzz" and has strong psychoactive effects. High THC levels produce potent results. At particularly high doses of THC, specific unique effects such as psychedelics are experienced.
The amounts of THC in your cannabis products determine the potency of the product. The most potent cannabis products have high amounts of THC.
Many cannabis plants are highly sought-after because of their high THC levels. Similarly, some cannabis products have high THC levels, while others are intentionally made to be milder.
Properly dried cannabis increases the effects of THC. Dried Cannabis stores well and improves the scent and flavour profiles. Producing dried cannabis is not as hard as it may seem.
Some cannabis plants naturally produce higher amounts of THC. Some cannabis/hemp oil products contain no THC at all. The cannabinoid in these oil products is CBD.
CBD Does Not Get You High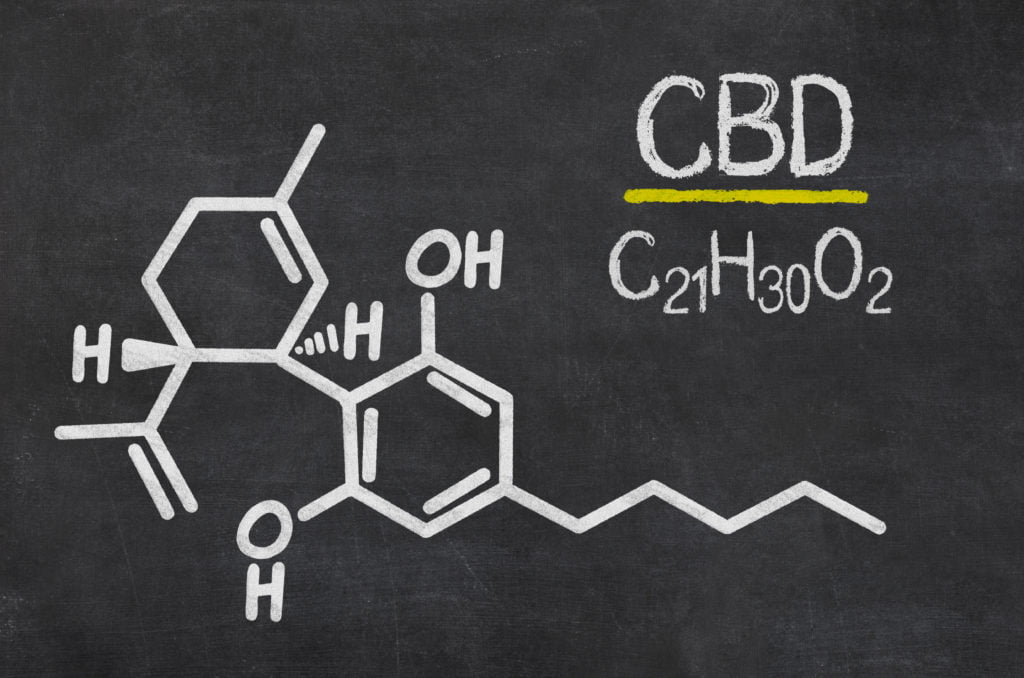 The second most commonly historically recognized cannabinoid is CBD (cannabidiol).
CBD is known for its anti-inflammatory, anti-pain, anti-psychotic properties. It is also known as the cannabinoid that doesn't get people high.
Cannabis oil formulations used for medicinal purposes often contain higher levels of CBD, and therefore are much less psychoactively potent than those with high THC, which are more commonly used for recreational purposes.
However, both cannabinoids are known for their therapeutic properties.
How Is Cannabis Oil Made?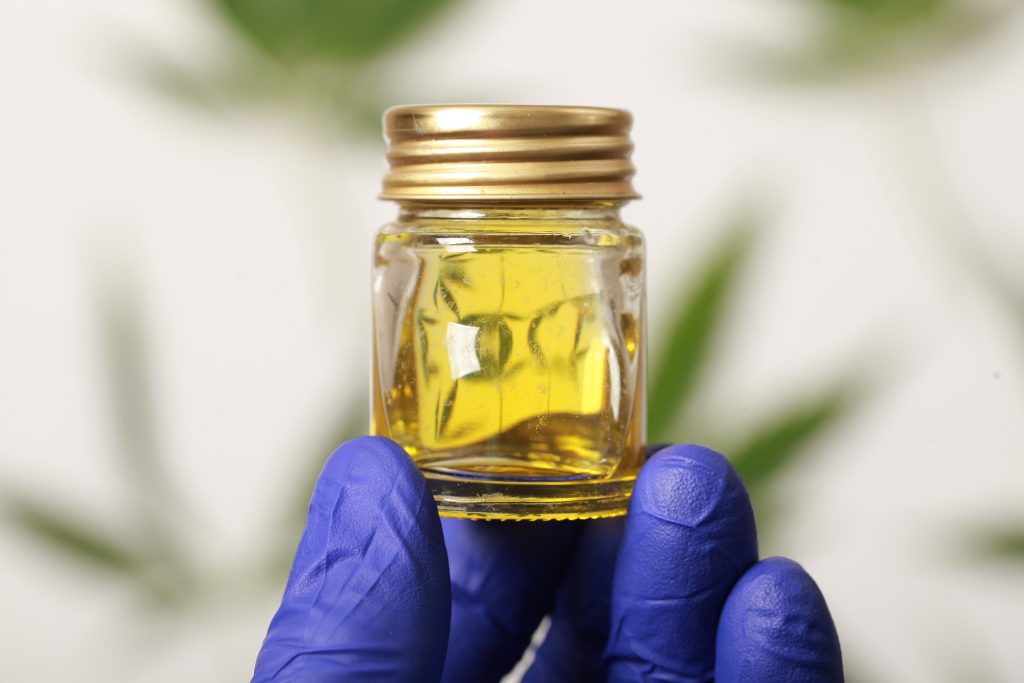 Cannabis oil is made from ground-up flowers and parts of the cannabis plant, which are then subjected to an extraction process. Two popular extraction methods are via CO2 extraction or alcohol extraction.
CO2 extraction is the process used for vaporizer pens that make use of cannabinoids. CO2 extraction allows you to expand your cannabis use to vaporizer pens, salves, infused edibles, or elixirs. CO2 extraction methods make the use of cannabis much more convenient.
There's been a significant increase in the use of CO2 extraction-type cannabinoids. Cannabis products using CO2 extraction are on the rise.
In alcohol extraction, the plant's materials are stripped away with a solvent such as grain alcohol, leaving only the marijuana oil behind.
Some combine marijuana oil with others to create an assortment of edible weed oil-infused products for recreational purposes.
How To Make Cannabis-Infused Oil At Home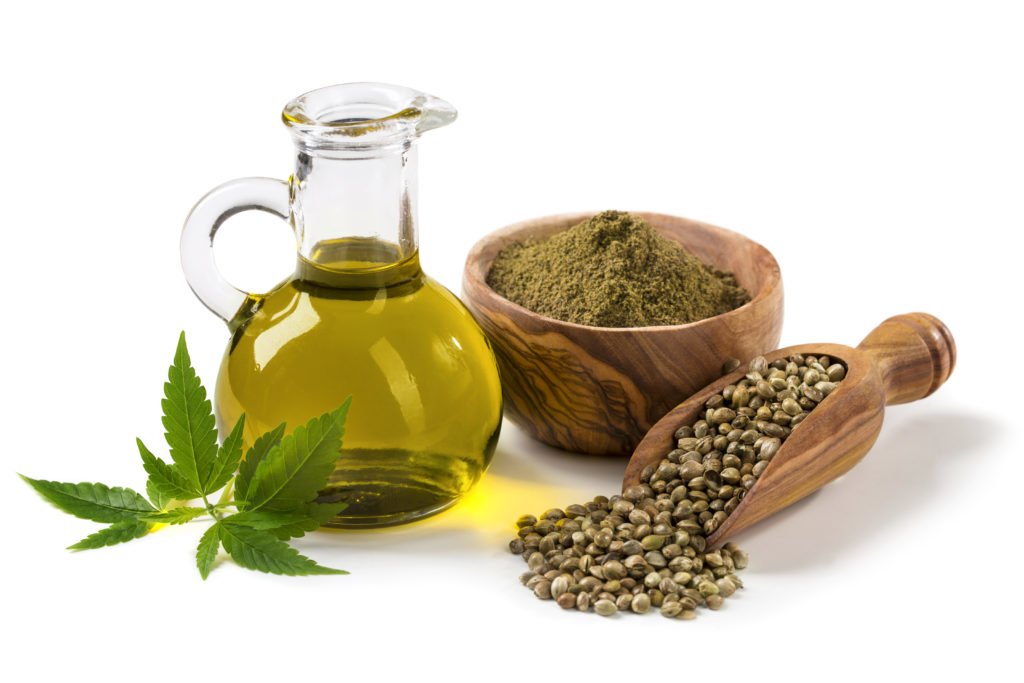 If you are interested in using weed oil as a medication, you can make an infused form of it at home and incorporate it into edible products or take it by itself.
Making cannabis oil starts with two ingredients: 1 oz cannabis flower and 2 cups of the cooking oil of your choice.
Oils with higher fat content are more effective in activating the THC than oils with low-fat contents. Due to their popularity and well-known health benefits, two of the most common oils used while making cannabis oil are coconut and olive oil.
You will need a strainer or a cheesecloth, a grinder, and a double-boiler.
Begin by grinding the cannabis flower. It is up to you if you want to grind up the entire plant or just the flower.
Using the entire plant allows you not only to conserve your ingredients but has also been linked to an increased number of health benefits. The fibrous plant parts of the plant are also dense in beneficial natural chemicals. Adding inactive parts of the cannabis plant will add to the cannabis flavour without adding potency to your end product.
Remember that anything that can fit through your filter will be in your finished oil, so it is best to remove small, hard particles such as stems.
Combine your oil of choice and ground cannabis in a double-boiler, and put this over low heat for six to eight hours. Make sure to cook it low and slow because during this time, the THC will activate without destroying the active ingredients.
If you do not have a double-boiler, you can cook the mixture in a slow cooker on low heat for up to 72 hours, but it must be a minimum of at least 6 hours. Make sure to stir the oil occasionally in the slow cooker. You can also use a saucepan on low heat for a minimum of three hours. However, you must stir it especially frequently because it will be more susceptible to burning. To help avoid burning the oil, add a dash of water while the oil is cooking.
After the oil is cooked, it can be strained and stored. You can store the oil for at least two months on the counter, and its shelf life extends if you choose to refrigerate it.
Why Some People Choose To Make Cannabis Oil At Home, And Why We Ultimately Recommend Against It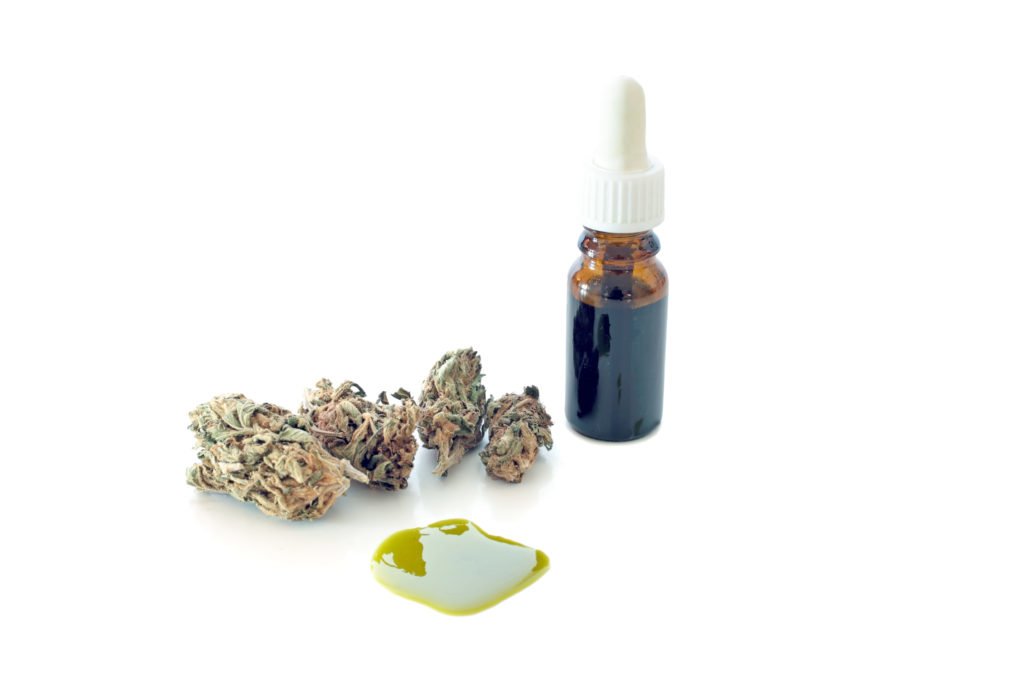 In the past, people have learned how to make cannabis oil because it simply wasn't available on the market. And what was available wasn't consistent and potency-guaranteed.
If you buy cannabis oil that has not been lab-tested, it is likely processed with other ingredients, making it far less pure, and it does not have dosage standardization, so you may not be sure what you are getting into. Nutritional labelling may also often inaccurate. Some cannabis edibles may wind up, for example, very high in sugar content.
Making cannabis oil at home is an alternative to purchasing un-tested oils and extracts. This is because, without lab-testing, you can never be quite sure what is in a purchased product.
When you make it at home, you ostensibly have complete control over its concentration and its ingredients.
However, it is 2019. Guaranteed potent extracts and edibles are available on the market, with the lab reports to back them up. Your time is valuable. Making cannabis oil at home is no longer necessary, is a waste of time, and is less likely to produce consistently potent oil than lab-tested extracts.
If you need cannabis oil in 2021, buy it from a reputable supplier.
How Can I Be Sure I Should Order Cannabis Oil Online? Where Can I Safely Get Cannabis Oil In Canada?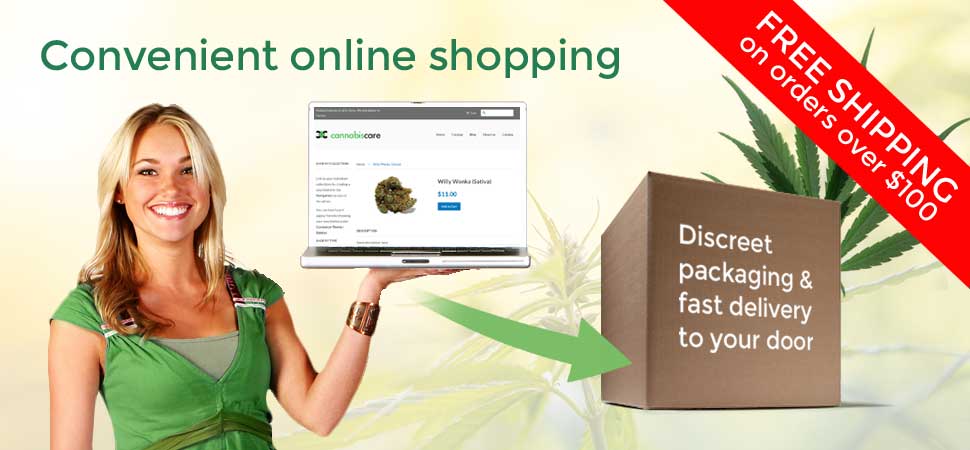 You should get your medical-grade Cannabis oil from an online dispensary that has its product lab-tested and guarantees delivery.
Why else should you order Cannabis oil products online? Read on:
It is the most private way to buy medical Cannabis oil. Your needs are your own business.
You might not have a convenient dispensary nearby.
You can't be sure the dispensary down the street is submitting their Cannabis oil for testing. You can with us!
Order from a safe and trustworthy online seller and reap the benefits of the reassurance that comes with privacy, discretion, and consistent Cannabis oil products.
Order Higher Quality Cannabis oil, From Only The Best Canadian Cannabis Oil Producers
The best Canadian dispensary provides the best Cannabis oil.
Whatever your Cannabis oil needs may be, get lab-tested high-quality cannabis oil you can depend on.
Of course, if you're looking to order pot in Canada, we can help you with that as well…
Order your Cannabis oil online from Cannabis care today, and discover the difference for yourself!
Find Cannabis Oil Across Canada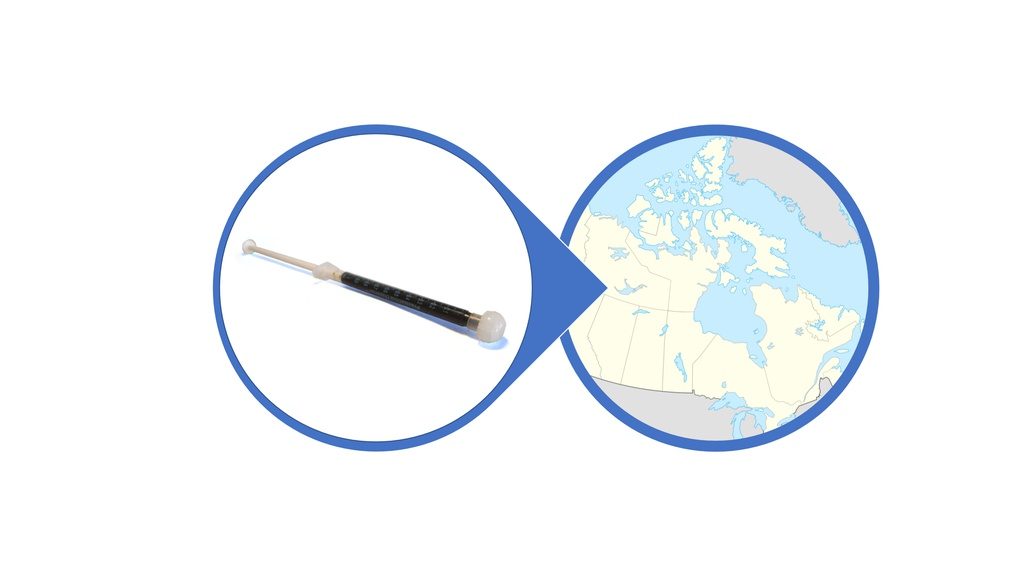 Get Cannabis Oil in Ontario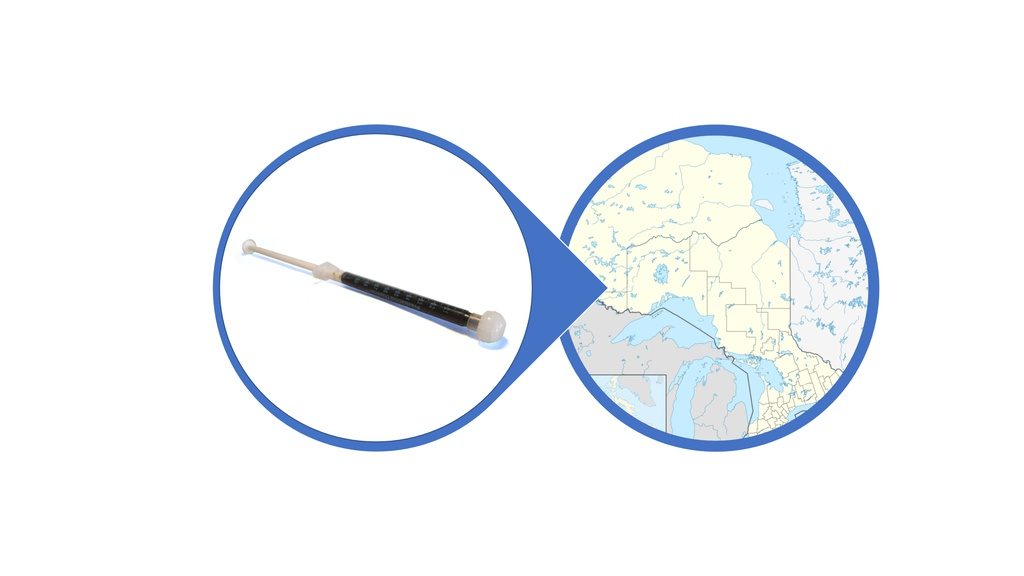 Order Cannabis Oil in Toronto, Ottawa, Hamilton, London, Mississauga, Brampton, Kitchener, Windsor, Sudbury, Oshawa, Barrie, Waterloo, Kingston, Thunder Bay, Vaughan, Guelph, Markham, Oakville, Cambridge, Richmond Hill, Burlington, St. Catharines, Sarnia, Brantford, Chatham-Kent, North Bay, Whitby, Peterborough, Sault Ste. Marie, Newmarket, Kawartha Lakes, Niagara Falls, Timmins, Milton, Pickering, Halton Hills, New Tecumseth, Cornwall, Ajax, Orillia, Woodstock, Caledon, Welland, Orangeville, Collingwood, Belleville, Stratford, Georgina, Bowmanville, Saugeen Shores, Aurora, Saint Thomas, Quinte West, Brockville, Huntsville and everywhere else in Ontario!
Marijuana oil for Ontario
Buy cannabis oil in Ontario. Cannabis oil Ontario / Ontario cannabis oil.
Where to get cannabis oil in Ontario
Where can i buy cannabis oil in Ontario, you ask? Buying cannabis oil in Ontario is most convenient and secure when done from the safety of your own home. Where to buy cannabis oil in Ontario? Wherever you are! Buy cannabis oil online in Ontario and enjoy free shipping, and lab-tested guaranteed potency. Cannabis oil, Ontario Canada. Cannabis oil in Ontario. Buy cannabis oil, Ontario!
Find cannabis oil in Toronto
Get marijuana oil in Toronto. Buy Rick Simpson oil in Toronto. Cannabis oil, Toronto Ontario. Buy cannabis oil/weed oil, and get it shipped directly to Toronto!
Cannabis oil Ottawa
Buy Cannabis Oil in Alberta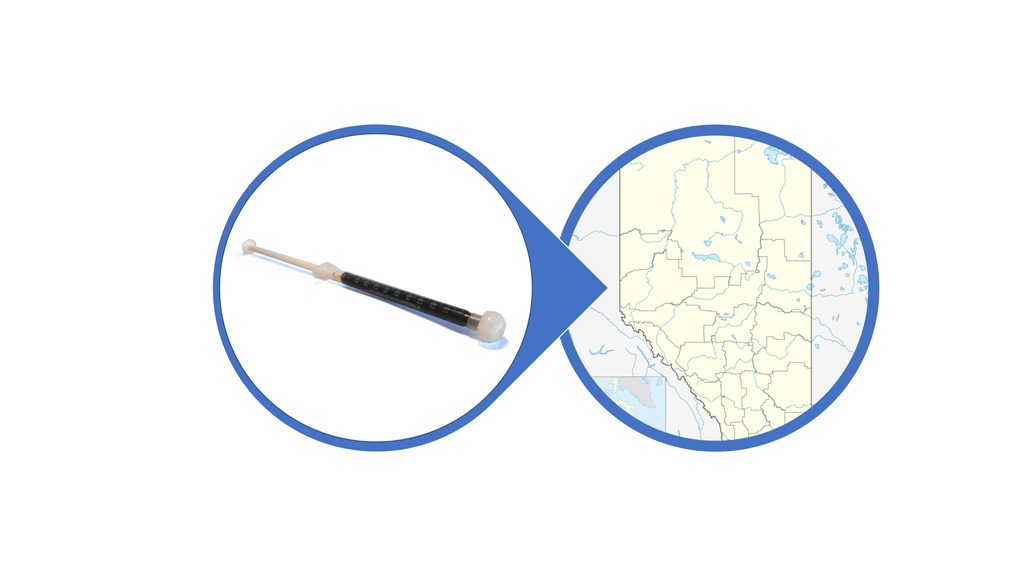 Purchase Cannabis Oil in Red Deer, Lethbridge, Grande Prairie, Sherwood Park, Fort McMurray, Medicine Hat, Airdrie, St. Albert, Spruce Grove, Redwood Meadows, Okotoks, Leduc and everywhere else in Alberta!
Order Cannabis Oil to Calgary
Find Cannabis Oil to Edmonton
Buy Cannabis Oil in British Columbia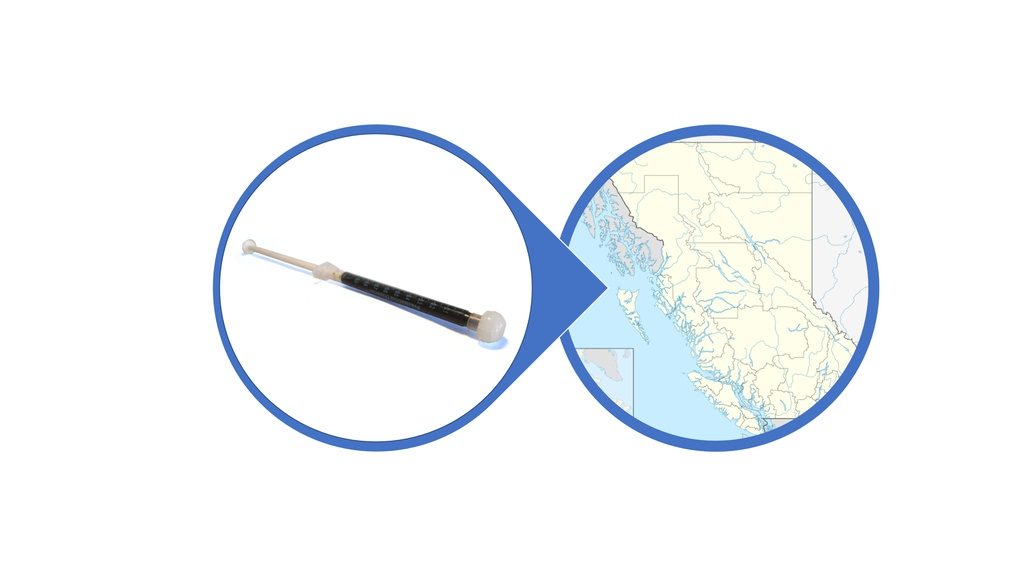 Order cannabis oil in BC aka marijuana oil in BC. Lab-tested, free delivery: BC cannabis oil.Purchase Cannabis Oil in Surrey, Kelowna, Burnaby, Prince George, Coquitlam, Richmond, Abbotsford, Chilliwack, Kamloops, Nanaimo, Langley Township, Courtenay, North Vancouver, Duncan, Colwood, Penticton, New Westminster, Vernon, Langley, Campbell River, Fort Saint John, Delta, Terrace and everywhere else in British Columbia!
Order Cannabis Oil in Vancouver BC
Find Charlotte's Web Oil to Vancouver, and many more!
Buy Cannabis Oil in Victoria
Get Cannabis Oil in Quebec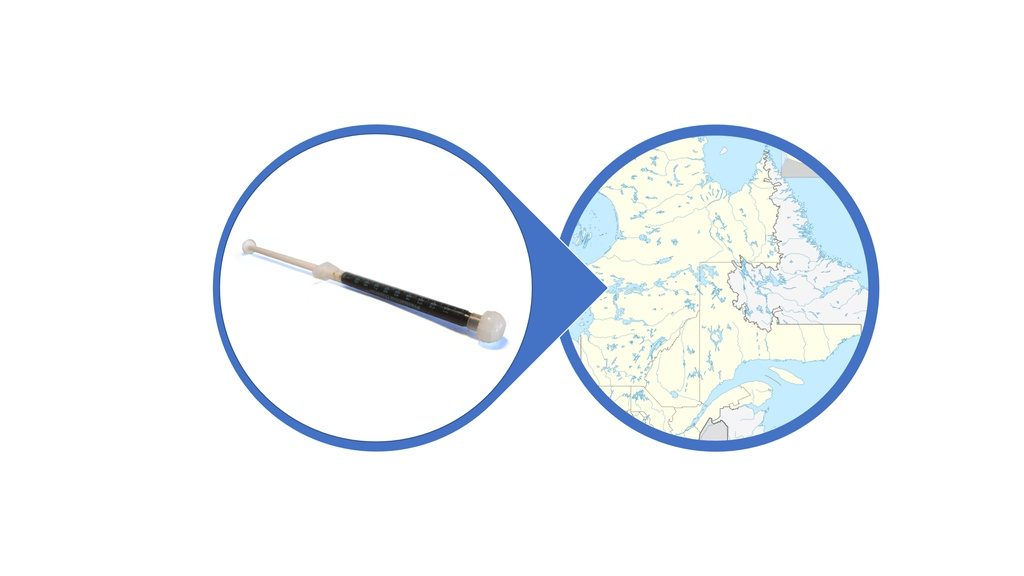 Order Cannabis Oil in Quebec City, Gatineau, Laval, Longueuil, Sherbrooke, Vaudreuil-Dorion, Levis, Saint-Jerome, Pointe-Claire and everywhere else in Quebec!
Get Cannabis Oil Delivered To Montreal
Buy Cannabis Oil in Nova Scotia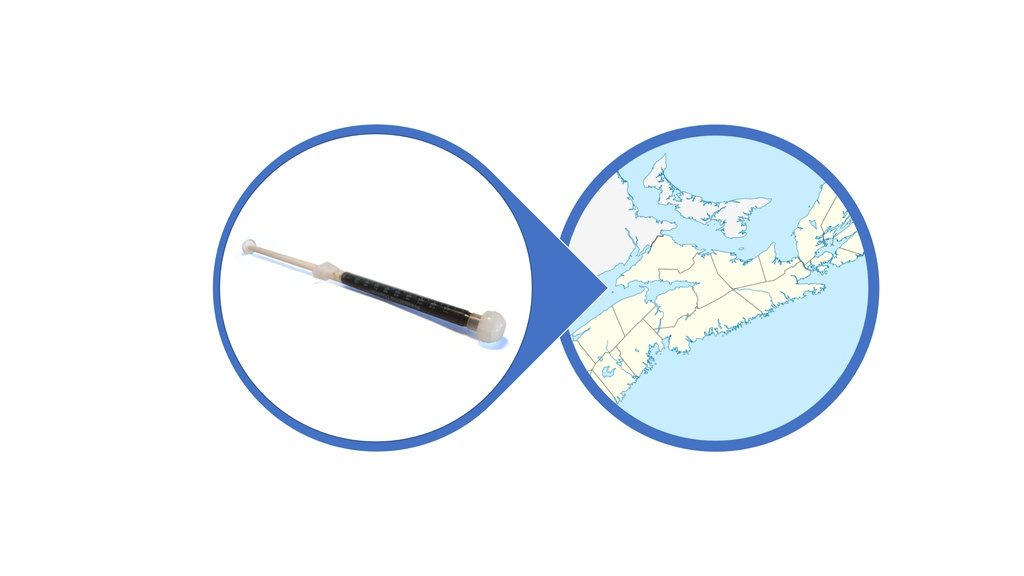 Purchase Cannabis Oil in Halifax, Dartmouth, Sydney, Truro, Bedford, Kentville, Glace Bay, Lower Sackville and everywhere else in Nova Scotia!
Order Cannabis Oil in Manitoba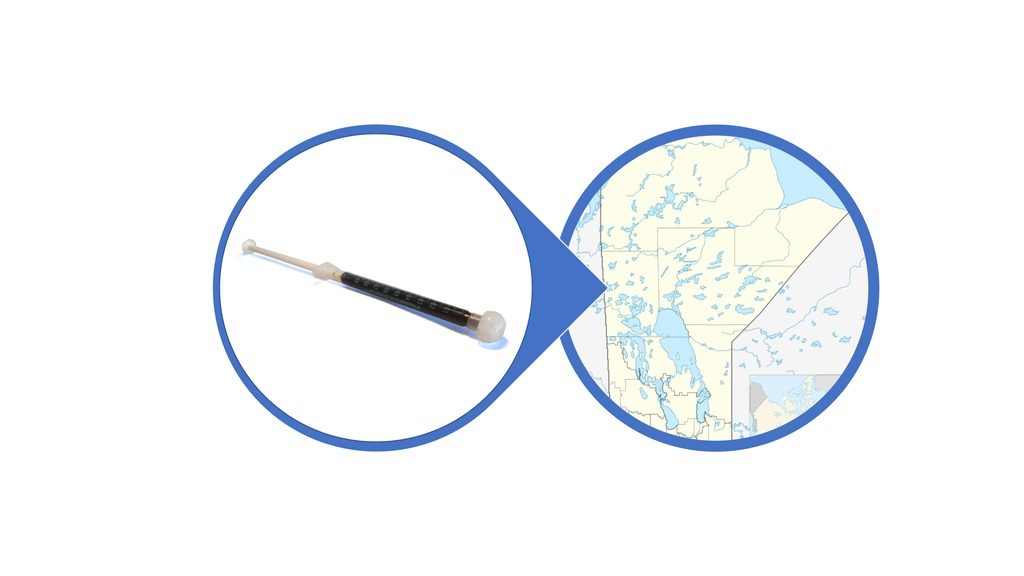 Find Cannabis Oil in Winnipeg, Brandon and everywhere else in Manitoba!
Get Cannabis Oil in Saskatchewan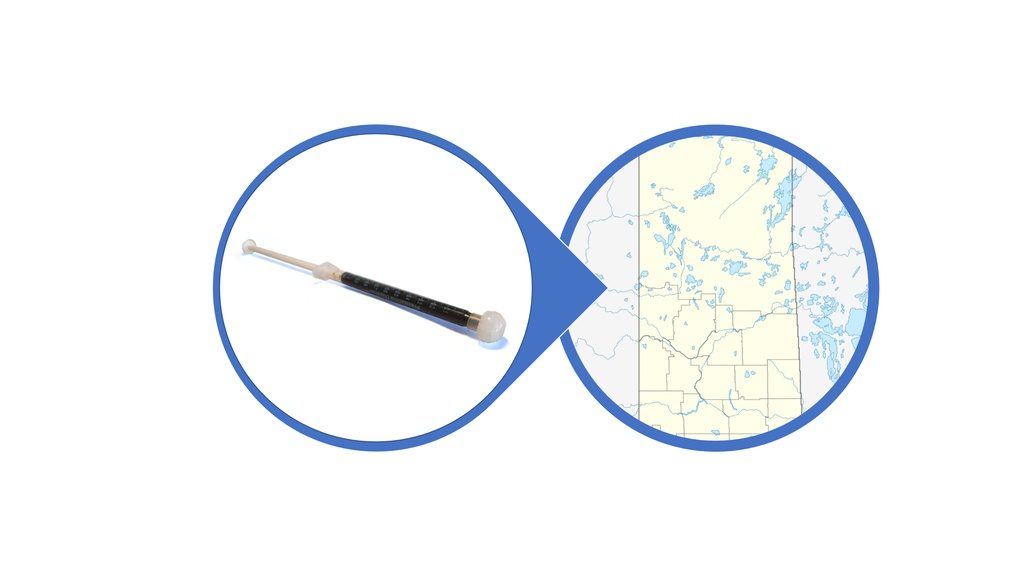 Order Cannabis Oil in Prince Albert, Moose Jaw, Lloydminster and everywhere else in Saskatchewan!
Buy cannabis oil in Regina
Get cannabis oil in Saskatoon
Find Cannabis Oil in New Brunswick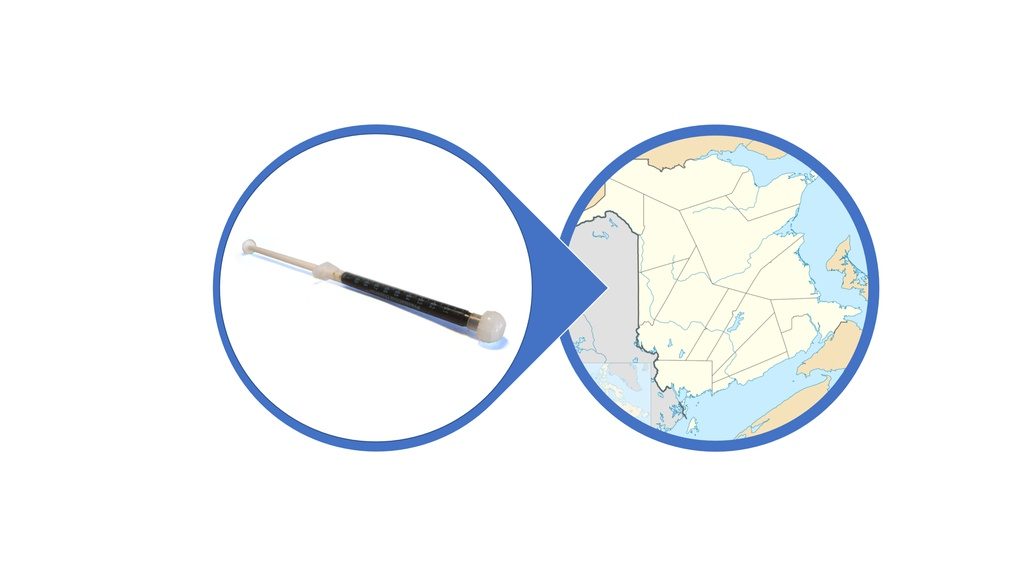 Order Cannabis Oil in Moncton, Fredericton, Saint John, Miramichi, Bathurst and everywhere else in New Brunswick!
Find Cannabis Oil in Newfoundland and Labrador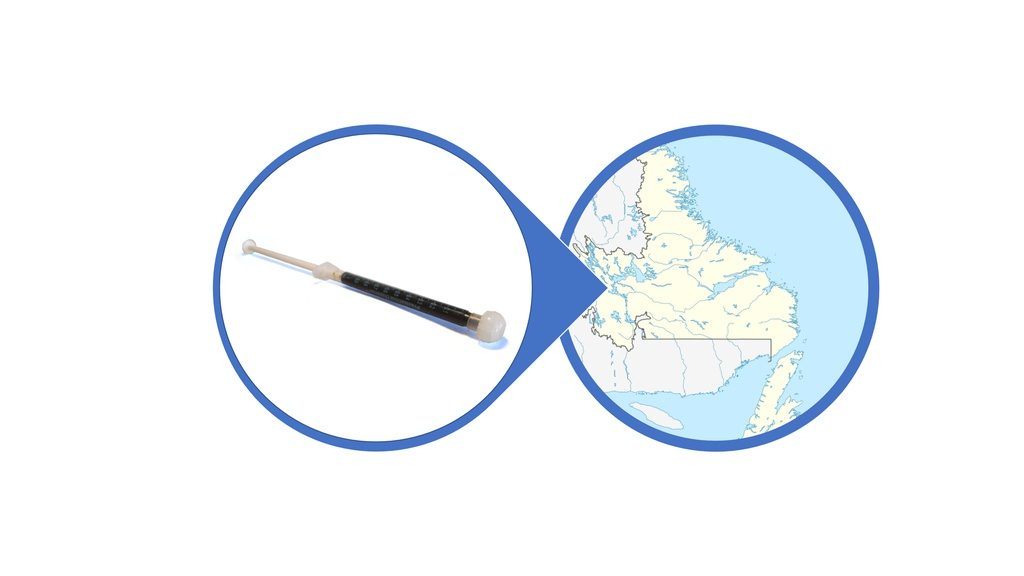 Buy Cannabis Oil in St. John's, Corner Brook, Paradise and everywhere else in Newfoundland and Labrador!
Order Cannabis Oil in Prince Edward Island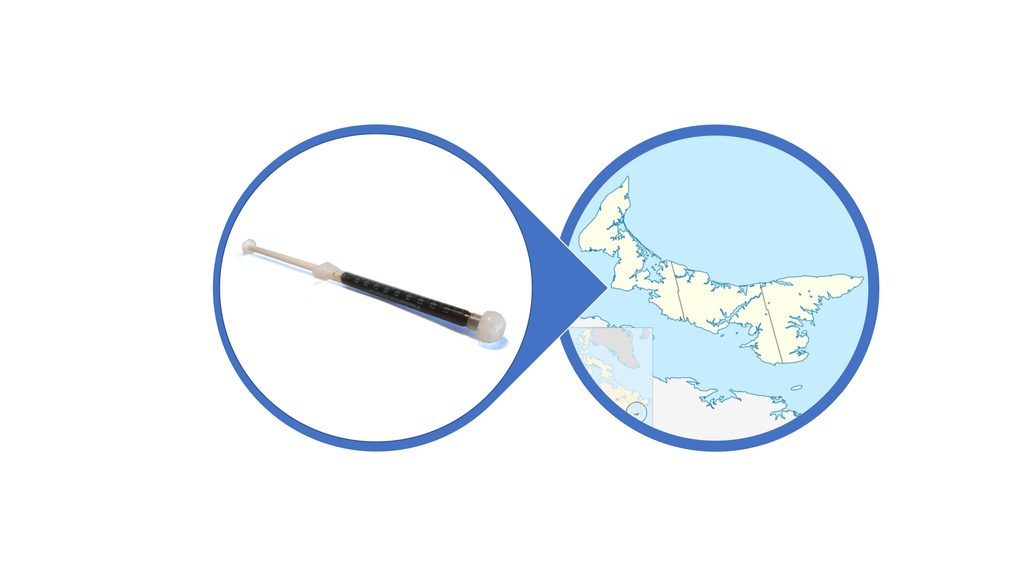 Find Cannabis Oil in Charlottetown, Summerside and everywhere else in Prince Edward Island!
Buy Cannabis Oil in Northwest Territories
Purchase Cannabis Oil in Yellowknife and everywhere else in Northwest Territories!
Order Cannabis Oil in Yukon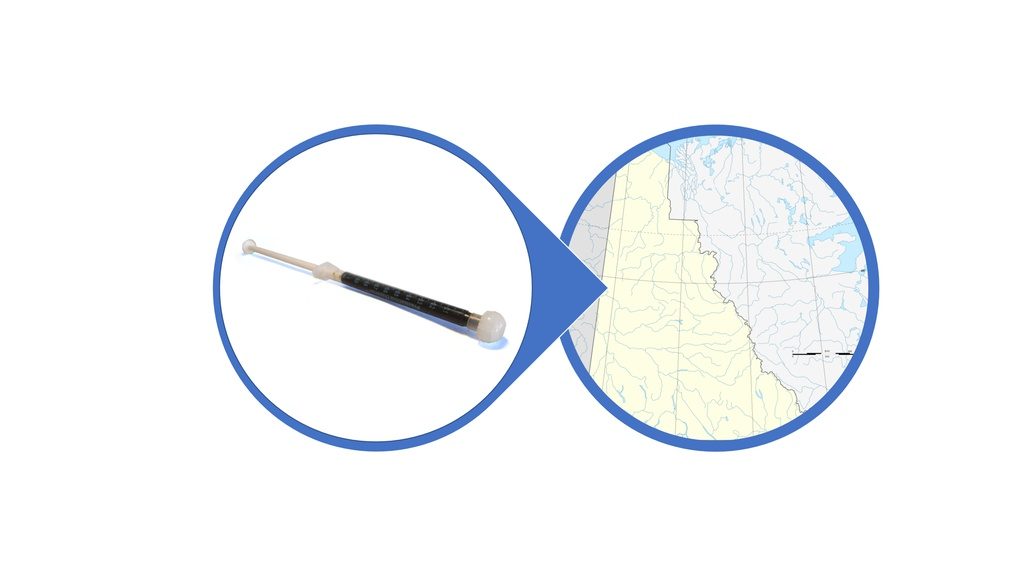 Get Cannabis Oil in Whitehorse and everywhere else in Yukon!
Find Cannabis Oil in Nunavut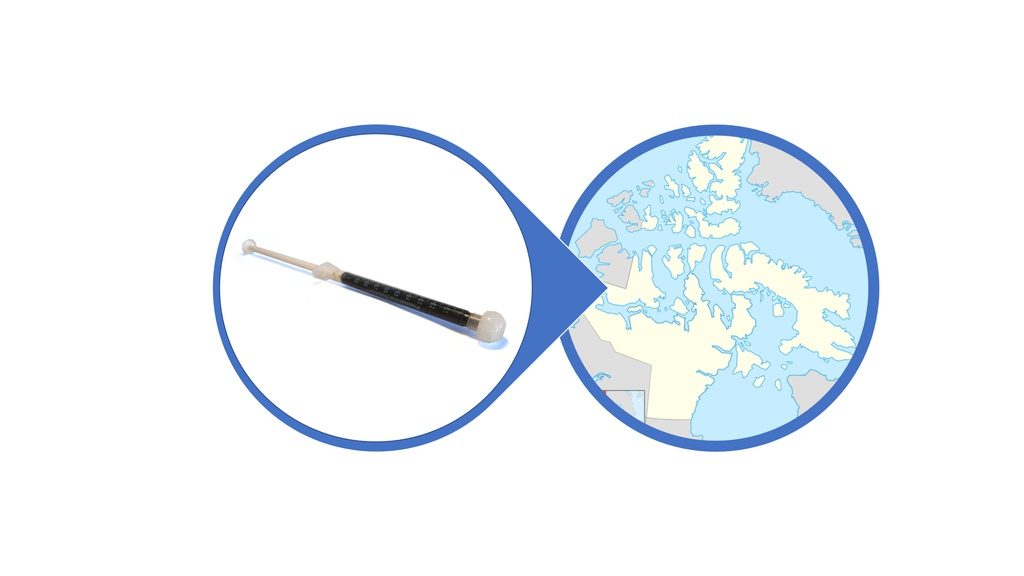 Other Cannabis/Hemp Oil Product Categories
Additional Cannabis Oil References
https://www.mayoclinic.org/healthy-lifestyle/consumer-health/expert-answers/is-cbd-safe-and-effective/faq-20446700
https://www.fda.gov/news-events/public-health-focus/fda-regulation-cannabis-and-cannabis-derived-products-including-cannabidiol-cbd